Treatments
We're among the most proactive Active Adult Communities in Marietta, GA.
Experience the Sterling Way to Maintain Optimal Wellness
It takes hope and determination to actively engage in a wellness program on a consistent basis, but the benefits are substantial and well-documented. Not only does it increase one's longevity, but also one's quality of life. You're less prone to debilitating falls, heart and circulation issues and better able to handle stress and care for yourself. You're less likely to develop dementia and more likely to stay engaged in physical, social, and intellectual pursuits. Simply said, you just feel and look better.
There's nothing more important to us at Sterling than the health and wellbeing of our residents. With over 25 years of experience in caring for seniors, we believe our Sterling Way wellness programs are very effective, if followed, in improving your physical and mental wellbeing. The Sterling staff is fully committed to helping residents maintain their wellness by providing support, counsel, and professionally designed testing and training programs that help them meet or exceed their wellness goals.
Wellness Activities
Our group and individual fitness programs promote wellness of body, mind, and spirit. They're great for healthy seniors; some are suitable for those requiring assistance.
Learn More About Wellness Programs at Sterling Estates
We have so much that we'd like to offer you at Sterling Estates of West Cobb. Maybe it's time to come in and discuss your particular health needs. It's all part of a Sterling Life. Click here to contact us online or call 770-255-7000.
Independent Living Activities
Enjoy regular outings to plays, concerts, ballets, local restaurants, and sporting events. We take the hassles out of getting tickets and arranging the transportation; all you do is enjoy the events and outings with your many friends at Sterling Estates.
We also have regularly scheduled monthly "Events of Interest" at Sterling Estates. These events usually entail a guest speaker who explores topics of interest to our residents and prospective residents. Check out our Events page, here, to learn more.
View the photo gallery below for a quick peek at all the activities and events that Sterling Estates West Cobb has to offer—and then pay us a visit in person! Discover opportunities for new learning, new activities, and the chance to begin a new chapter of your life.
Assisted Living Activities
We offer a variety of programs, activities, and resources that keep one engaged socially and improves your physical and mental wellbeing. This includes daily exercise classes such as Tai Chi, seated and standing aerobic and strength classes, water aerobics, and Zumba.
We also offer the Dakim BrainFitness program, which engages residents in easy-to-use, personalized mental workouts on a regular basis. We stay very social throughout the day: we gather at mealtimes; and many activities, educational speakers, musical performances, parties, and happy hours, etc. We also take trips to cultural events; plays, symphonies and museums. We can't stop the aging process, but we can try our best to slow it down!
Learn more about our events and more by checking out our Activities Calendar here.
View the photo gallery for a peek at all the ways to make the most of every day at Sterling Estates West Cobb. Discover opportunities for lifelong learning, fitness, friendship and fun, and then pay us a visit to see for yourself!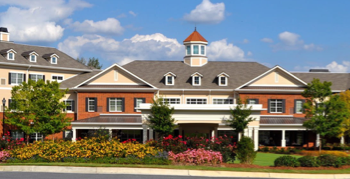 Learn More About All Sterling Estates Has to Offer
We encourage you to come meet our residents. Let them tell you all the reasons why you should join them in living the Sterling Life! We nurture your independence so you can enjoy the freedom of easy living with a full calendar of engaging activities to fill your leisure time.
Contact us online or call 770-255-7000
Contact Us
toggle Learn More About All Sterling Estates Has to Offer