Independent Living
Living Options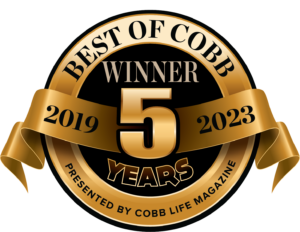 Enjoy a Sterling Independent Life in a Neighborhood Setting
We designed Sterling Estates of East Cobb to feel like a neighborhood. It starts at our entrance, which opens onto a pleasant drive. You'll see our Cottage homes to the left and right of the Main Residence. These duplex and triplex Cottages are reminiscent of East Cobb's finest custom-built homes.
At Sterling Estates of East Cobb, you'll discover Independent Living with this classic neighborhood sensibility with country club-like amenities without leaving our campus. From our $1 million Wellness Center, with its indoor heated therapeutic pool to our charming Dining Room, we have what you've been looking for in senior Independent Living.
Furthermore, we handle the maintenance inside and out of your home allowing you more time to do the activities you are accustomed to doing, free to explore new activities and maintain or improve your physical and mental health with a wealth of active recreational, educational, social, cultural, and spiritual programs offered at Sterling. That's what a Sterling Life means to the residents here and now. So many of them have said, "We do wish we had done it sooner, but we are here now. Come and join them!
Taking Deposits Now
Here are the plans for our 6 new cottages!
Independent Living Preview
Featured Floor Plans