COVID-19 Safety
Leading the way
COVID-19 Updates
As we have done throughout the pandemic, we have been balancing our efforts to keep the virus out of our buildings while maintaining the health and wellness of our residents which goes beyond just sheltering in place.
Below you will find an update on the latest guidance from both the Department of Public Health (DPH) as well as Governor Kemp. We will continue scheduled in person visits for residents and loved ones in specially designed, large annex rooms as the weather cools. These rooms are specially equipped with top of the line air filtrations and surface cleaning technologies. That said, as the weather permits, outside visits are still the preferred option for visits.
Here are the most important guidelines to know if you are visiting our community:
We will offer visitation time slots separated by at least 15-minute cleaning buffers
There will be a limit on the number of visitors allowed in the room as dictated by square footage
All visitors who intend to have an indoor visit are recommended to obtain regular COVID tests
All visitors will be screened prior to entering the building and will be required to wear a mask at all times
Masks are required to be worn at all times.
Everyone must be screened with questions and a temperature check.
Please wash your hands frequently and use hand sanitizer.
Always maintain social distancing of at least six feet.
Stay home if you have any of these symptoms: Fever, Chills, Cough, Shortness of Breath or Difficulty Breathing, Fatigue, Muscle or Body Aches, Headache, New Loss of Taste or Smell, Sore Throat, Congestion or Runny Nose, Nausea, Vomiting, Diarrhea or other new signs of illness.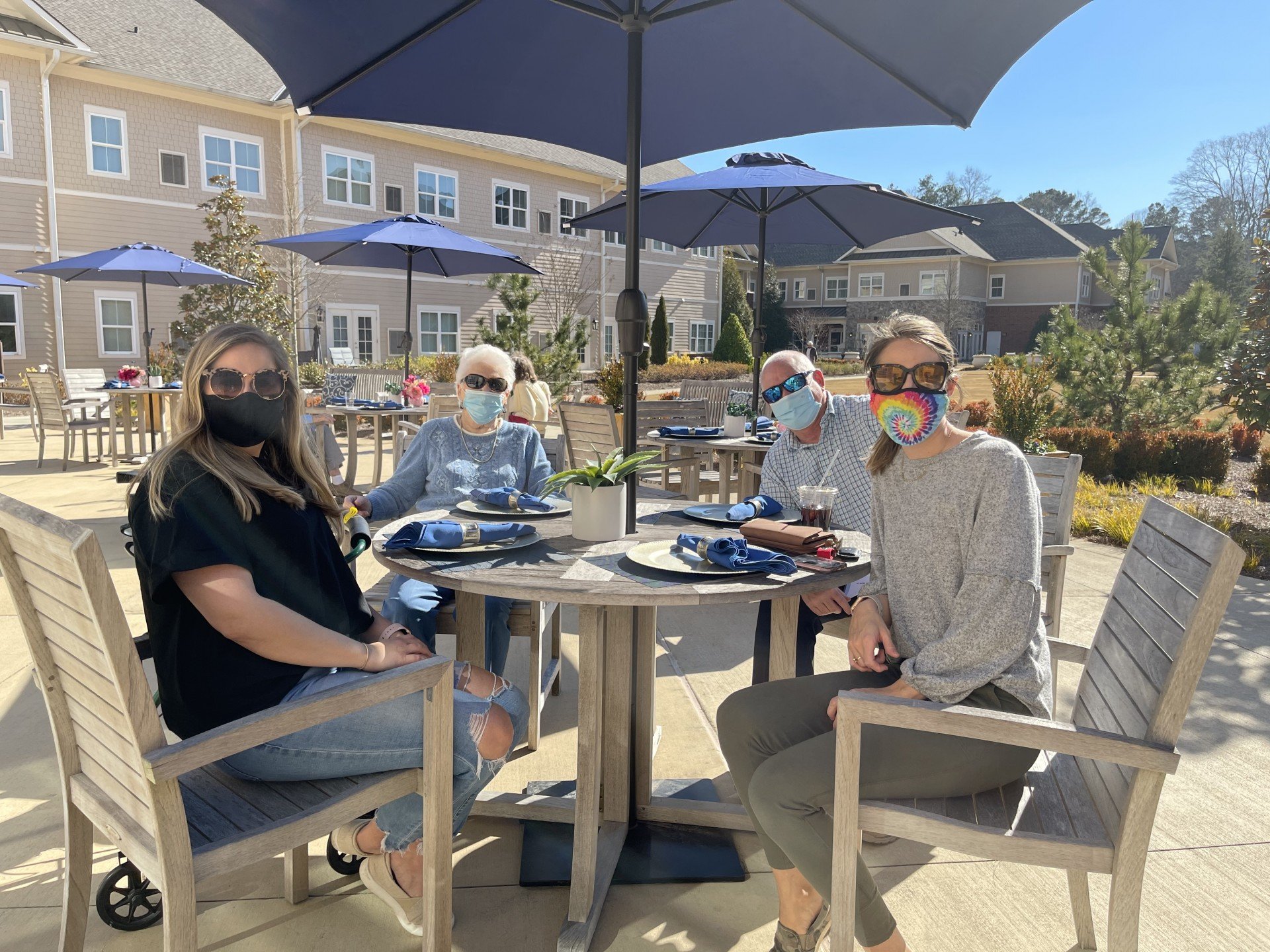 Visitation Guidelines
Read the latest Georgia Department of Public Health Guidelines here.
Based on this new guidance, beginning November 2nd, Sterling Estates of West Cobb will start scheduling indoor visitations from 9 a.m.-4 p.m. Nearly all visitation will be during these hours unless prearranged in coordination with our management team. If circumstances change, obviously visitation guidelines in specific areas may change quickly as well. Please reach out to the community directly regarding how to best schedule these visits.
toggle Visitation Guidelines
Sterling Estates, Safe and Social
See our approach