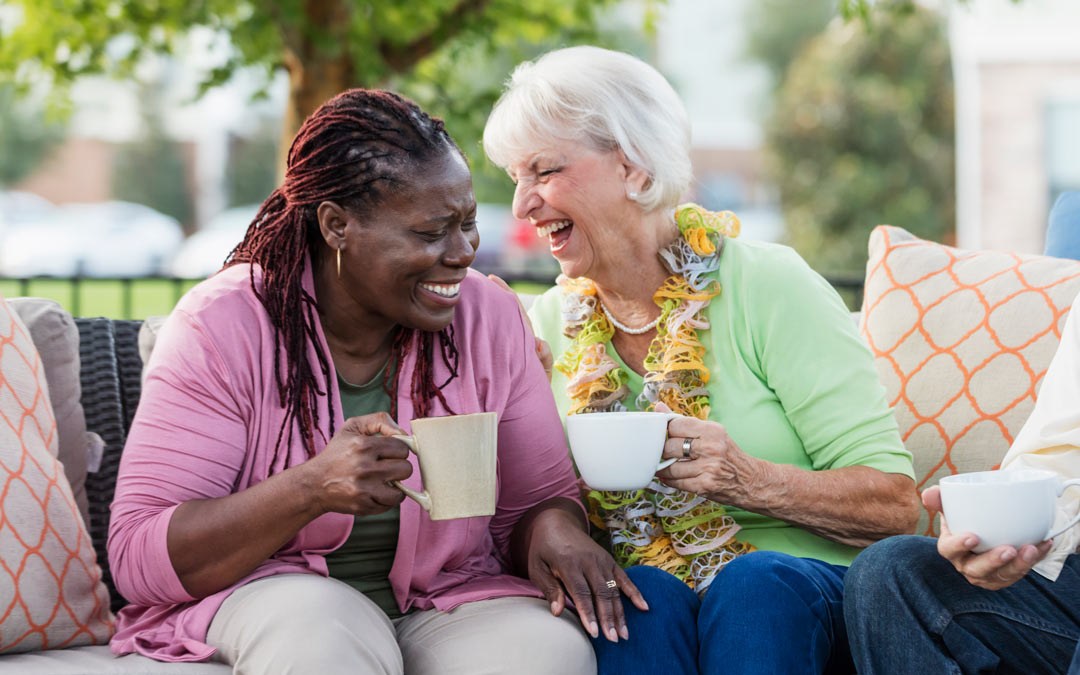 Introducing Sterling Estates of West Cobb Part 2: What Makes Us Different
At Sterling Estates of West Cobb, we stand out from the rest because of our engaging programming, activities and lifestyle. There are ways to gather with those you love and opportunities to explore the local community – all while enjoying an active, maintenance-free lifestyle that meets your desires.
We've built our community to fit your unique lifestyle and interests and have made it easy to simply enjoy life. Instead of worrying about housekeeping, maintenance, cooking meals and figuring out bills, you can focus on enjoying an array of events, activities and outings with your friends. Here, there's something to meet your needs and interests, whether you want to relax and unwind, connect with others, explore or enhance your wellness.
Unique and Engaging Programming and Activities
From a vibrant activities calendar to events of interest and exciting outings, there's so much to enjoy at Sterling Estates.
Guest Speakers and Sterling Scholars Programs. Do you have a subject you'd like to learn more about? Would you like to hear about a subject from a local expert? Come enjoy guest speakers on a variety of topics at Sterling Estates and learn new things at a variety of classes.
Outings to Experience the Arts. From the excitement of plays, the energy of concerts and the beauty of ballets, our residents love outings where they can experience the fine arts. In fact, we make it even easier by arranging your transportation and taking the hassles out of getting your tickets by securing them for you!
Something for Sports Fans. Whether you're itching to get out in the stands to experience the action for yourself or simply want to have a drink and watch the game with your friends, we can make it happen. Enjoy an outing with scheduled transportation or relax in our sports pub.
Art Classes. Experience something new and learn a new skill in an art class. This is one of the best ways to express your creativity and bond with new friends!
Social Hours. Meet new people at one of our many social hours. Enjoy a bite to eat, make new friends, bond over common experiences and simply have fun. You never know who you'll meet!
Television and Movie Viewings. Do you have a favorite weekly show? Is going to the movies one of your favorite pastimes? Here, our residents enjoy weekly viewing parties of the most popular television shows and outings to movie matinees!
Fitness Classes. Whether you enjoy seated chair aerobics and yoga or dance fitness and water aerobics, we can help you to meet your fitness goals. We offer a variety of programs to enhance your health, improve your strength and balance and help you be your best self.
Dakim BrainFitness Programs. Seniors can enjoy the use of our touchscreen computer to engage in a personalized mental workout! This not only is proven to improve memory and language, but it can also strengthen attention, focus and concentration!
At Sterling Estates, we are excited to provide a unique difference that not only helps seniors embrace their lives, but helps them to engage and connect.
For more information about Sterling Estates of West Cobb, please contact us today. We would be happy to schedule a time to speak to you or help you learn more.
Experience The Sterling Life
At Sterling Estates of West Cobb, we provide an exceptional experience for residents who want to live a life as unique as they are. Our community is nestled on 28 acres in Marietta, Georgia and provides residents with active Independent Living as well as Assisted Living services, if and when it may be needed.
Here, we believe that well-being and independence starts with interacting with others, taking control of your health and wellness and enjoying everything that life has to offer. Sterling Estates offers an array of opportunities to do just that through our engaging programming, vibrant social opportunities and health and wellness programs. To learn more, contact us today!