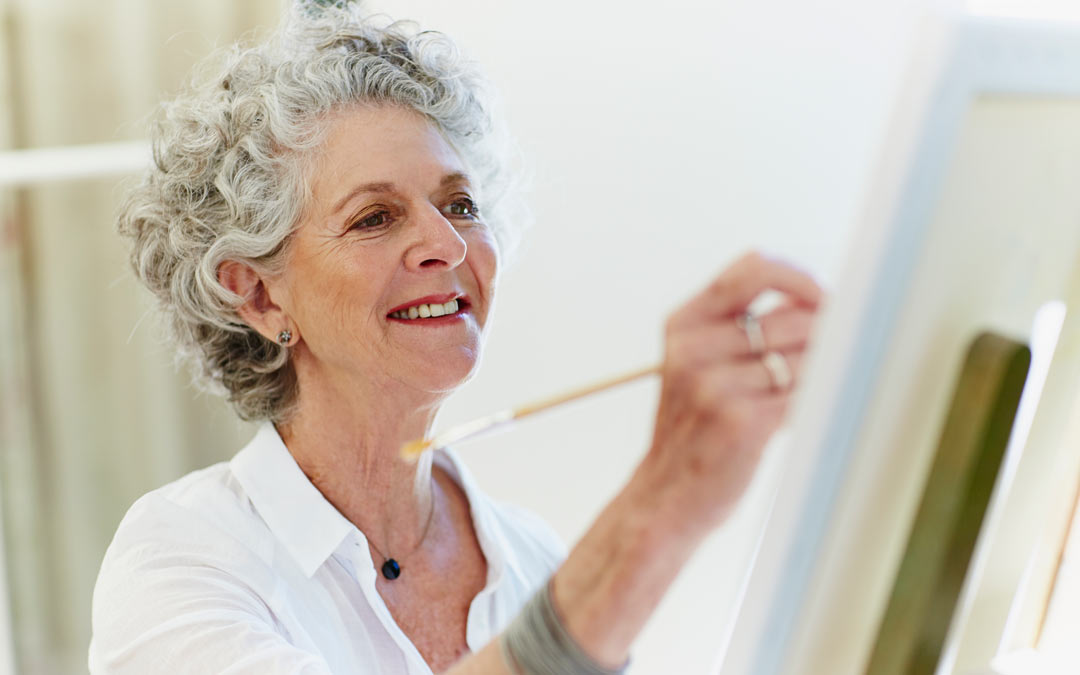 Introducing Sterling Estates of West Cobb Part 1: Discover How to Experience a Sterling Life
At Sterling Estates of West Cobb, we offer Independent Living that's as one-of-kind as you are. From an array of services and amenities, maintenance-free living, modern amenities, new opportunities and so much more, Sterling Estates provides independence and a sense of community.
Once our residents explore all that our beautiful community has to offer, they will realize how much life can be vibrant and engaging here. There are new possibilities to enjoy and a variety of social opportunities where you can expand your horizons, all while enjoying our lifestyle, services and amenities, activities and more!
Sterling Estates' Services and Amenities
No matter how you choose to spend your days, which home you select or how you want to embrace your life, you can relax knowing that you're experiencing one of the finest retirement lifestyles our area has to offer, all while being rich in services and amenities. Our residents can enjoy:
The Club. Our clubhouse boasts a robust amenities package. From full-service dining and a pub, large-screen TVs for sports and movies, a patio, outdoor pizza ovens and grills to a meeting room, woodworking, arts and crafts room, landscaped gardens and more, residents can enjoy a variety of activities.
Wellness Center. There's nothing more important to us than the health and well-being of our residents. Residents can enjoy Sterling Way wellness programs, group and individual wellness programs, personal wellness plans, a variety of classes and brain fitness programs.
An Array of Dining Options. From varied monthly meal plans to multiple dining venues, there's something for everyone. Enjoy dining and drinks in The Club, entertain friends and family in our private dining room, enjoy a burger in The Sterling Grill or grab a drink in the Casual Cafe, the options are endless.
Spend Time in Our Arts and Crafts Room. Residents love painting and creating crafts for themselves family and friends as well as for charitable events and nonprofit endeavors. We have lectures and classes taught by professionals that help hone your artistic abilities.
Pamper Yourself. Sit back, relax and let us treat you. Whether your hair needs a trim, you want a whole new style or you simply want to unwind with a massage, we can help you feel refreshed.
At Sterling Estates of West Cobb, we take pride in providing you with a lifestyle that keeps you engaged, happy and healthy and strive to meet your needs and desires. We invite you to visit us to experience our lifestyle for yourself and see how our residents live a Sterling Life!
For more information about Sterling Estates of West Cobb, please contact us today. We would be happy to schedule a time to speak to you or help you learn more.
Experience The Sterling Life
At Sterling Estates of West Cobb, we provide an exceptional experience for residents who want to live a life as unique as they are. Our community is nestled on 28 acres in Marietta, Georgia and provides residents with active Independent Living as well as Assisted Living services if and when it may be needed.
Here, we believe that well-being and independence starts with interacting with others, taking control of your health and wellness and enjoying everything that life has to offer. Sterling Estates offers an array of opportunities to do just that through our engaging programming, vibrant social opportunities and health and wellness programs. To learn more, contact us today!